Powerball ticket drawing details


What can I win?
25 Colorado Lottery Powerball tickets for an upcoming
drawing.

Prizes provided by Red Rocks Mortgage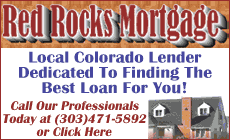 --I know that we all get a ton of spam about mortgages, but Red Rocks Mortgage has excellent rates and great service. They can offer lower rates than their competitors because of Red Rocks Mortgage's low overhead and smaller profit margins. If you are in the market for a home loan, or want to refinance, please give them a call and compare.
How do I enter?
Leave feedback about colotto.com, or send an email to robert@colotto.com. A random comment will be selected, and the comment's author will win 25 Colorado Powerball drawing tickets.
When will the winner be selected?
On or after the last day of each month.
Do I have to purchase anything?
Of course not. No purchase necessary. Open only to U.S. Residents.
How will I know if I won?
Each monthly winner will be notified via e-mail on or after the last day of the month. Winner will have 72 hours to respond via email or an alternate winner will be selected.
How will I get my tickets if I'm the winner?
Winner will be sent 25 Colorado Powerball tickets for an upcoming drawing via U.S. Mail.
Where can I see how the previous drawing winners have done?
Click here to view the previous drawing winners
Anything else?
colotto.com will post the winner's first name, last initial, their city and state and their ticket numbers on the colotto.com website after the winner has been contacted and before the Colorado Powerball drawing for those tickets has been held.
Winners prior to August, 2001 were awarded 25 Colorado Lotto tickets.
You still haven't answered my question?
OK, e-mail us at robert@colotto.com